Bar Hopping
Home / Stallions

Bar Hopping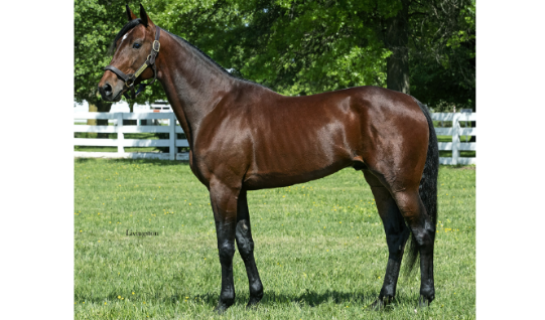 Foals By Earnings - As of 8/2/2021
Bar Hopping's first crop raced in 2020. From only 61 foals, Bar Hopping ranked 6th among 2-Year Old Trotting Money Winning Sires with total earnings of $1,435,302. Bar Hopping's yearlings averaged $53,000 at the 2020 Standardbred Horse Sale, ranking him fourth among trotting stallions. Bar Hopping's freshman performers were led by In Range 2, 1:54.1s $411,003 (10 starts-5-4-0) Winner of three legs of the Pennsylvania Sire Stakes, PA All Stars, and Breeders Crown Elimination, 2nd in the Pennsylvania Sire Stakes Championship, Breeders Crown Final and International Stallion Stake.
Other freshman performers included –
Pub Crawl (filly) 2, 1:53.4M $225,725 (14 starts-4-3-3) Winner of Bluegrass Series, Pennsylvania Sire Stakes, PA All Stars, and Keystone Classic. 2nd in Pennsylvania Sire Stakes Leg and The Madison County. 3rd in Matron Stakes, International Stallion Stake, and Pennsylvania Sire Stakes.
Arnold N Dicky 2, 1:54.0H $152,468 (10 starts-4-1-0) WORLD CHAMPION Winner of Pennsylvania Sire Stakes , PA Stallion Series, Keystone Classic and The Standardbred 2YO Trot At Delaware in World Record Time. 2nd in PA All Stars.